ABOUT SHANGRI LA GARDENS
Shangri La Gardens — part of the Clem Jones Group — is located in the Brisbane bayside suburb of Wynnum West.
The function and reception centre at Shangri La Gardens has been a Brisbane landmark since the early 1960's and caters for a wide variety of events — conferences and corporate meetings of all sizes, private parties, family and community celebrations, wedding receptions, and more.
The Shangri La Gardens team is made up of loyal, local, and long-serving employees who can assist you in organising your event.
Many couples who held their wedding receptions at the venue have returned to mark their silver, golden, and even diamond anniversaries. The children of some of those couples have also celebrated their marriage at Shangri La Gardens.
Since 2006 the centre has included a 41-room four-star motel, and Sylvia's Restaurant and Wine Bar, named to honour Sylvia Ada Jones (nee Murphy), the wife of former Brisbane Lord Mayor, Dr Clem Jones (1918-2007).
Dr Jones led the Brisbane City Council for a record period from 1961-1975 in which time he modernised the city, especially its road, transport, water, sewerage, and community and sporting infrastructure.
A surveyor by profession, Dr Jones had a successful business career before entering politics and during his term as Lord Mayor did not draw a salary.
After leaving City Hall, he was appointed to lead the body established to rebuild Darwin after its destruction by Cyclone Tracy in December 1974.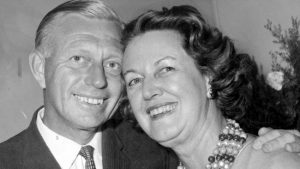 Sylvia Jones (1909-1999) performed many different roles and made a significant contribution to the City of Brisbane as Lady Mayoress during her husband's years as Lord Mayor.
She established the Brisbane City Council's historical and arts collection, chaired numerous charity fundraising events including the Lord Mayor's Charity Ball, and the Lord Mayor's Command Performance supporting the Children's Hospital Appeal.
She also chaired the Flood Relief Committee set up after the devastating 1974 Brisbane floods.
Sylvia Jones played a major part in developing the Downey Park Women's Sports complex at Windsor, completing the work started by her predecessor, Lady Groom, and participated in many charity sporting events.
Sylvia Jones represented the City of Brisbane at the launch of HMAS Brisbane at Bay City in the US state of Michigan in 1966.
Always a gracious and approachable woman, Sylvia Jones entertained with diplomacy and style, and was a notable ambassador for the City of Brisbane wherever she went.
Many of the paintings, silverware, glassware, and antiques she owned now grace the various rooms in the Shangri La Gardens complex.
Owner of Shangri La Gardens, the Clem Jones Group, continues the work of Brisbane's longest-serving Lord Mayor.
Since his death, the Clem Jones Trust has carried on his charitable and philanthropic work.
His estate continues to support medical research, initiatives for the aged or disabled, the homeless, families of children with leukaemia, youth development through sports, and other causes that help build better lives for individuals and stronger local communities.
PLEASE NOTE: Shangri La Gardens is not associated with the Shangri-La International Hotels Group.